About Us
RenSoft is a fully Kenyan owned company Incorporated in 2016 to offer service based solutions in Financial sector, Insurance companies, Insurance agencies, Insurance brokerage and BancAssurance.
Rensoft was formed to transform insurance business model through an automated and easy-to-navigate interface. RenSoft has since expanded its business and product offering solutions to other sectors and organizations. We are a full service technology provider who design, develop, provision, manage and secure business and mission-critical enterprise environments for innovative and developing companies.
Our product development strength has been our unique ability to deliver leading business functionality using innovative technologies. RenSoft has stayed on the forefront of innovation by introducing an industry first in integrating ubiquitous communications technology, SMS and email, to provide new ways of reaching the customers and intermediaries.
Additionally, web enabling our applications and leveraging the web to provide a client/ broker portal, has allowed our clients to better respond to their customers' needs.
To work with the best people in the industry
To provide relevant  solutions
To ensure a rewarding experience during all customer interactions
To achieve sustainable efficiencies and financial returns
What makes us Different?
Our clients tell us we are unique for a variety of important reasons including:
RenSoft Systems is a provider of both cloud-based and in-premises software that powers the business of insurance.
We are the pioneer in insurance automation and an innovation leader with a system scalable to cater for new market demands due to its parametric nature and flexible structure.
The system is dynamic and fully integrated to help companies manage the full life cycle of all Insurance intermediary functions and services
We increase productivity by automating repetitive tasks so that your sales team can spend less time on data entry and more on selling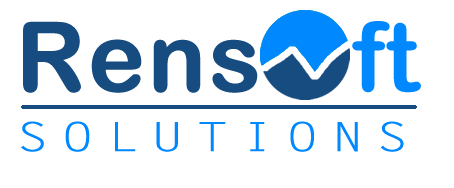 Our Core Capabilities
Process management and automation
RenSoft standardizes workflows to automate daily business functions and lower operating expenses as the system enables you to manage renewals in advance with automated follow-up communication to customers. You also can lower E&O risk and ensure accurate reporting with BI analytics in the system.
Multichannel customer relationship
RenSoft seamlessly integrates with RenSoft Mobile, RenSoft Agent Portal and RenSoft Insured Portal to provide your staff and customers 24/7 access to insurance information.
Insurer correspondence .
The system has the ability to interface with any insurance company than any other management system on the market. eDocs and other policyrelated information can be automatically downloaded or uploaded into RenSoft by insurers and insureds, reducing duplicate actions and improving customer servicing capabilities.
Marketing campaign management
Your brokerage can develop targeted marketing campaigns in RenSoft with built-in marketing plans that allow easy access to coverage information. RenSoft's reporting capabilities enable your staff to identify where to focus marketing campaigns for account rounding and cross-sell and upsell opportunities.